The CHS Promise
Our promise is to:
provide a rigorous academic program that engages and challenges all students to achieve excellence.
offer a wide variety of enriching activities and access to high quality modern facilities that allow students to explore their interests and talents.
create a positive and supportive learning culture where students and staff thrive, feeling safe, respected and valued.
work with families and our community to provide students with the support and guidance they need to succeed.
foster a professional culture where we model and demonstrate excellence in learning, conduct and leadership.
Professional Culture - The CHS Way
Excellence in Conduct:
We promote and demonstrate scholarly behaviour and attitudes where stakeholders act safely and respectfully, are curious, determined to achieve the highest standards for themselves and others and take ownership of their future.
We care deeply about our community and we respect each other.
We take responsibility for our actions and we understand how they impact self and others.
We are proud of our achievements, proud to learn and proud of our community.
As staff we model what we want to see from one another and our students. We promote and expect a positive and motivated commitment to education from our students and their parents and carers.
Our standards are unapologetically high. This applies to our staff and students alike, thus enabling our teachers to teach and our students to learn and excel in their time at Congleton High School.
Excellence in Learning:
Learning is at the heart of everything we do, in every conversation and every decision.
All stakeholders demonstrate scholarly learning, behaviour and attitudes.
We offer and implement a curriculum of high academic expectations that all learners can access.
Learning is carefully planned. Every aspect of our curriculum is explicitly taught, including conduct.
We demonstrate the highest standards of teaching daily, allowing our students to excel, regardless of starting points or background. We are responsive to student needs without lowering expectation or rigour.
We are lifelong learners and we recognise that no matter how much we know, there is always more to learn.
We create opportunities to go further, faster, higher in our thinking and in the experiences we share together.
Excellence in Leadership:
Leaders keep excellence in learning at the heart of everything we do.
Leaders model excellence in expectation for our community daily in every aspect of our conduct.
Leaders think carefully and deeply about learning and how this can be improved/strengthened. They carefully consider how decision making affects learning.
Leaders hold others to account and are held to account. They examine everything through the lens of excellence.
Leaders ensure our community are safe and thriving.
Leaders are forward thinking. They anticipate challenge, plan for it, embrace it and find solutions through an evidence-informed approach.
Leaders promote, recognise and celebrate scholarly behaviour and attitudes at every opportunity.
Leaders have uncompromisingly high expectations for the quality of education that our students receive, including the most disadvantaged and those with SEND. There is no room for complacency.
Leaders communicate clearly and effectively with stakeholders, working closely with families and wider partnerships to ensure students achieve our high expectations through the highest standards of care and learning.
At Congleton High School we recognise that every stakeholder contributes to leadership of excellence.
Related News
7 December 2023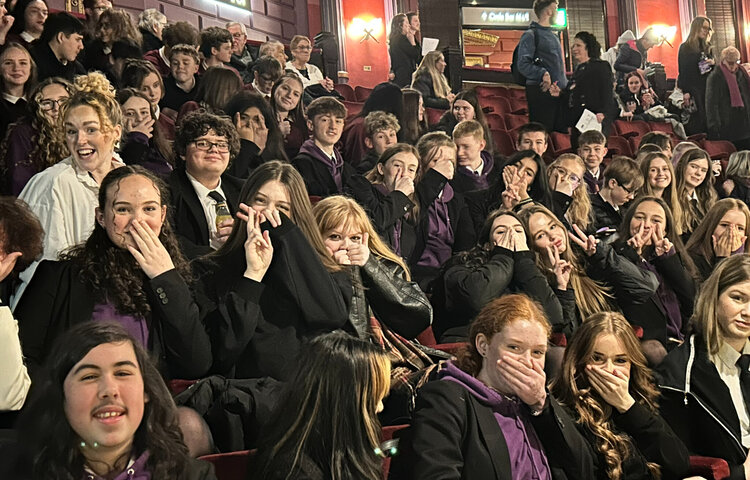 Year 9 and Year 10 Drama students visited The Palace Theatre in December to see Hamilton live.
17 November 2023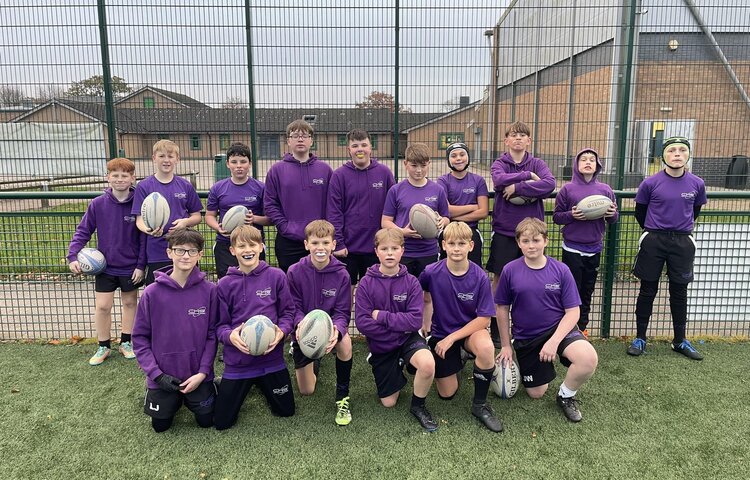 Our Year 8 Rugby team's win against Eaton Bank enabled us to level up the Congleton Cup series.