Design and Technology
Please click here to play a short introductory film.
The school has outstanding facilities for the teaching of Food Technology, Textiles, Product Design, Resistant Materials and Engineering. We also have a state-of-the-art CAD/CAM suite.
Design and Technology is an important part of the core curriculum at both Key Stage 3 and 4 and is very popular with students, who produce an impressively high quality of work. We are committed to raising achievement and improving provision and participation in STEM subjects (Science, Technology, Engineering and Mathematics), which are becoming increasingly relevant and necessary in today's workplace.
We encourage all Year 11 students considering a career in engineering to apply for the Arkwright Engineering Scholarship, which aims to inspire and nurture the most dedicated and promising students with a combination of support, guidance and funding for both the student and the school. For more information on the Scholarship and how to apply, please see the information below.
We offer an incredibly diverse selection of extracurricular and enrichment activities in Engineering and Design & Technology. For full details, please see our Parent/Carer and Student areas.
Key Stage 3 overview
Design and Technology
The intent of the Design and Technology curriculum is to exercise students' creativity through designing and making. They are to acquire a variety of production skills. The students will combine their designing and making skills with knowledge and understanding on how to design and make a product. They will learn how evaluation is an integral part of the design process and how to use this to adapt and improve their product. These are key skills and knowledge that they will need throughout their life. We also intend students to learn basic cooking skills and how to eat healthily.
You will find below an overview of our DT curriculum and presentations highlighting the many careers opened up by studying these subjects.
DT curriculum overview
16 November 2022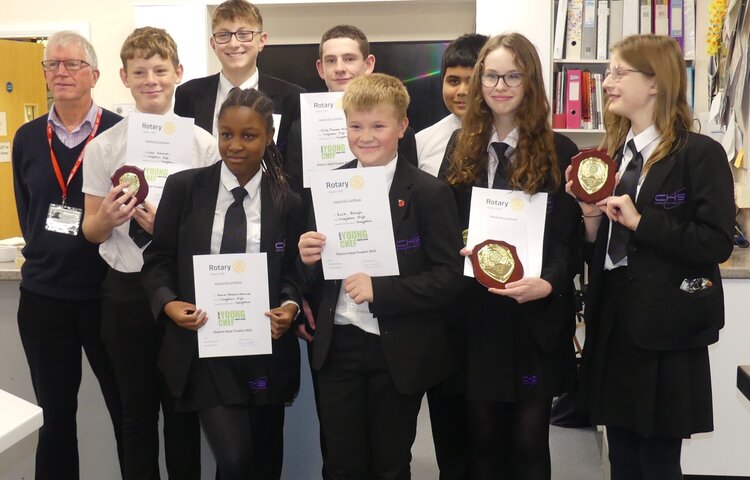 Eight of our students took part in the first round of the Rotary Young Chef Competition in November, producing an array of wonderful dishes.
10 March 2022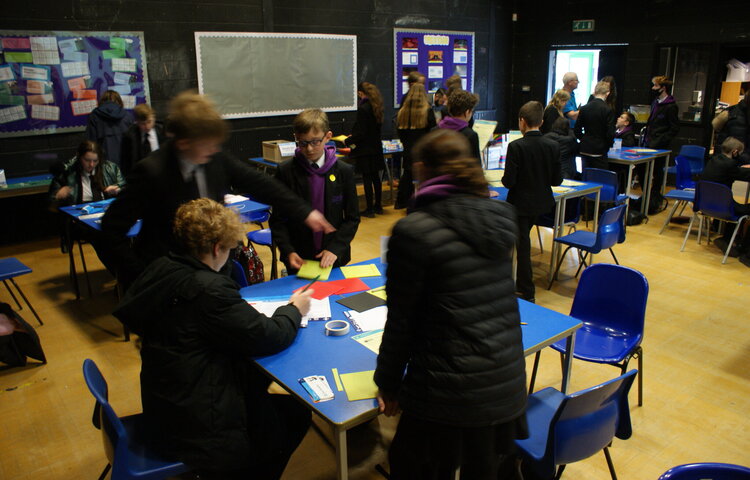 Thirty six of our Year 8 students took part in a cross-curricular Institute of Engineering and Technology (IET) Faraday Challenge Day in March, organised by our Science and DT departments.