27 June 2022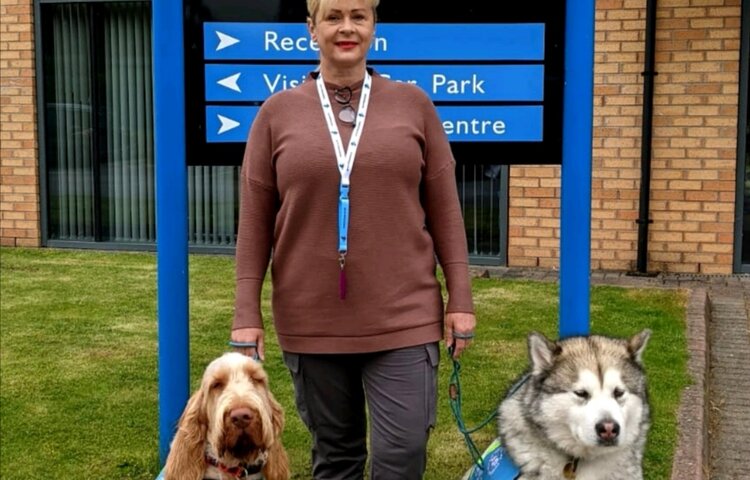 Throughout June and July, the Autism Dogs Charity team - including Anook, the Alaskan Malamute and Henry, the Italian Spinone - are visiting CHS to work with a group of selected students.
26 June 2022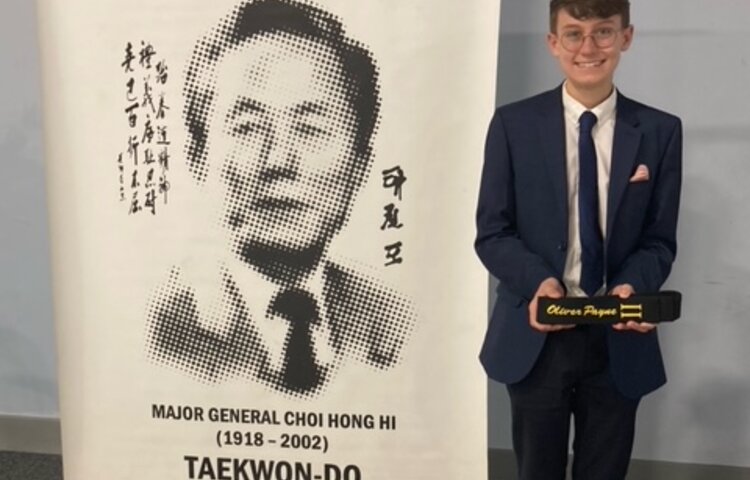 Year 9 Olly P, who has been selected to compete with the Professional Unification of Martial Arts (PUMA) England squad, was presented with his second degree Taekwondo black belt on Sunday 26th June
20 June 2022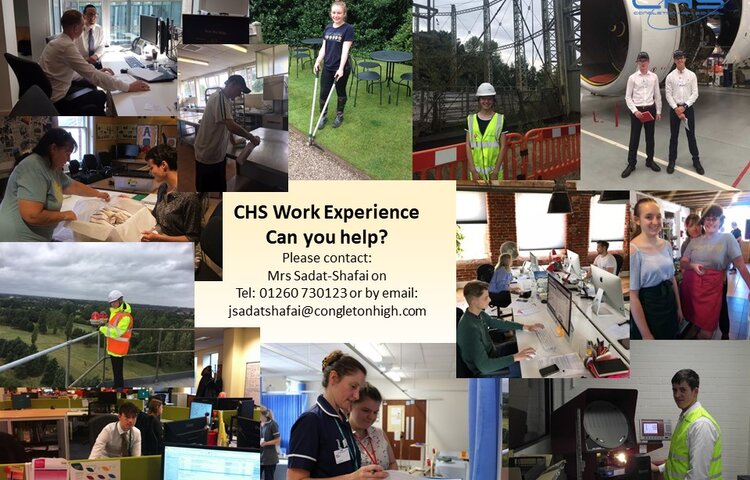 We are looking for employers who are able to offer one of our Year 12 students a work placement in July. If you can help, please get in touch.
30 June 2022
A chance for our new Year 7 students to spend two days with us, get to know the school, some of the teachers and their new classmates, helping to make the September transition to high school far easier.
30 June 2022
A chance for parents and carers of our September new intake to meet form teachers, our Year 7 GTL and fellow parents/ carers and also ask any questions they may have.
5 July 2022
A chance for us to recognise and reward all the great effort and achievement of our Sports students.
7 July 2022
A chance for our Year 11 students to celebrate the end of GCSE exams with their friends at Shrigley Hall.
15 July 2022
School is closed to students and reopens on Monday 18th July
18 July 2022
An opportunity for students to discuss their targets and progress to identify strengths and any areas where improvements can be made. Students will have individual, one-to-one appointments.
18 July 2022
Our five day PE Team trip to Rockley Point in Dorset where students will be able to enjoy a range of outdoor activities including abseiling, archery, canoeing, bushcraft and climbing.
18 August 2022
Students may come in to school from 9am -11am to collect their A Level and Sixth Form Results. If they cannot collect in person, they may send someone in their place. To do this, they must notify our Exams Officer, Miss Casey, in writing, giving the name of the person who will collect. This person must bring ID with them on Results Day. Alternatively, results can be posted out to the student if a stamped, addressed envelope is provided to Miss Casey in advance.
23 August 2022
An opportunity for our September 2022 Year 7 to have the school to themselves for three days. They will take part in a range of activities, which will help them build new friendships across the year group and become more familiar with some of the teachers and the school layout. More details to follow.
Twitter