Our Alumni
We are building a register of our alumni to share their stories with students who may be wondering where their studies could take them or be confused about the different routes at 16+. Using these accounts as case studies in our newsletter and on posters around the school, our young people can learn about and take inspiration from those who were once where they are now. We hope to enable students and parents, both today and in the future, to see the varied careers our alumni have progressed into and also demonstrate the many different routes to success.
If you attended one of the schools on our Box Lane site (Congleton High School, Heathfield High School or Congleton County Secondary School for Boys) and are interested in being part of this project, please contact our Communications Officer, Katrina Kenyon, by email: kkenyon@congletonhigh.com or call 01260 730123.
If you would like to keep in touch and up to date with the school and our alumni, we have a Congleton High Facebook page, a Congleton High group on Linked In, a Twitter account (@congletonhs) and also Instagram (congletonhs).
Please take a look at the first of the stories we have to share. Click on the names or photos to learn more about our former students' career paths after leaving CHS:
| | |
| --- | --- |
| | "Always take learning opportunities and be ready for change. I never turned down a chance to learn and ended up teaching others." |
| | "Through adversity, hard work AND only because I had an education behind me I have been able to achieve what I have in life as a professional sportsman." |
| | "I realised a long time ago that education really is the only way to transform your life chances." |
| | "If you hit a brick wall, don't give up and don't try to run through it. Climb over the wall or go around it! There isn't just one path to where you want to go." |
| | "Don't be restricted by other people's expectations and don't be frightened to be unconventional. Pursue what you want to do, even if it's not what anyone else is doing - be bold!" |
| | "A sincere thanks to all those teachers and other staff who made our school life so rich." |
| | "Don't worry that you haven't got it figured out yet, you will panic when plans veer off course but trust that you will end up where you are meant to be. Journeys are never straight roads, but your compass within will guide you." |
| | "If you can, have fun with whatever you do. Take subjects you enjoy, because if you don't enjoy them it is going to feel like a chore." |
| | "Choose a path that is inspirational to you as an individual. You have to be able to enjoy your job and want to go to work every day." |
| | "Follow your passion. Something may not seem easy at first but, with the right attitude, you can achieve whatever you want to achieve!" |
| | "It's really nice to work in such a rewarding job, where you make lots of people happy every day, through music." |
| | "School is the best time of your life and you don't realise that until it is over. Take advantage of every opportunity you get as you don't realise how lucky you are to be able to try new things." |
| | "It's ok to be unsure of where you are headed in life and, in fact, it can even be a good thing." |
| | "Now I ask myself: 'What would you do if you weren't afraid?' - it helps me realise that my fear may be holding me back and that I should move out of my comfort zone if I want to progress." |
| | "Channel more energy into finding ways of revision that work for you as not all methods work for everyone." |
| | "I left with my GCSEs under my belt and, as a bonus, was also crowned Prom King!" |
| | "The preparation I received at CHS was invaluable and the opportunities far beyond any experience my current peers had." |
| | "As long as you have the drive and determination, you will get where you want to be." |
| | "It's not going to be easy, but with lots of fun, laughter and resilience, you will get there!" |
| | "Believe in yourself and your abilities. Stop doubting yourself, carry on working hard and you will eventually get rewarded." |
| | "I'm 21 and only just settled in my career path, and even at my age you still don't have to know!" |
| | "Have fun, it's okay to get things wrong at times. Work hard and you will get where you want to be." |
Related News
21 March 2023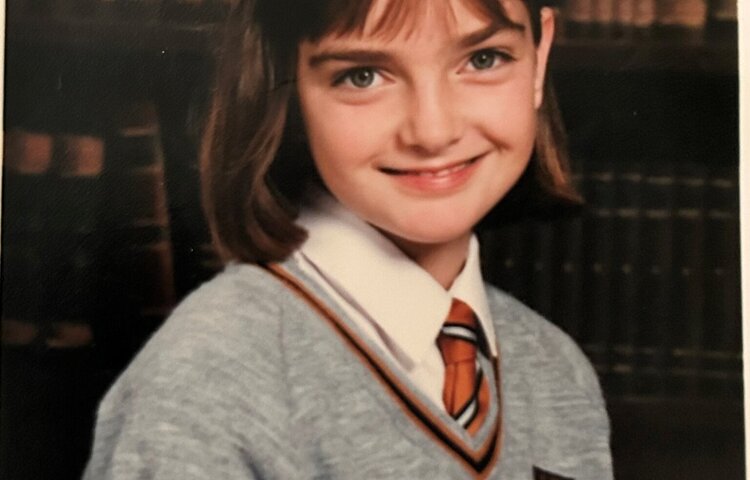 We've welcomed Louise Rogers (HHS 1993-99), Regional Creative Director at Bauer Media, to our Alumni webpage
7 November 2022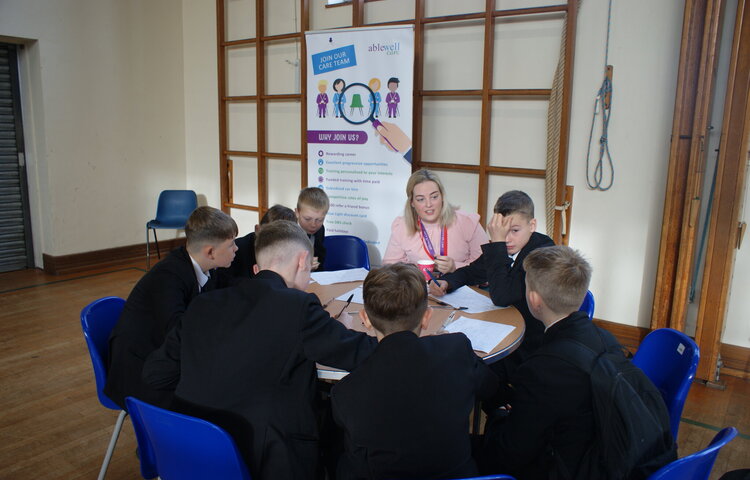 Our Year 8 Speed Networking Event was an invaluable and inspirational opportunity for our students, which gave them really useful information about a wide range of careers and experience of talking with employers.