Edward's Brown Belt Jujitsu Success
Edward's Brown Belt Jujitsu Success
14 March 2023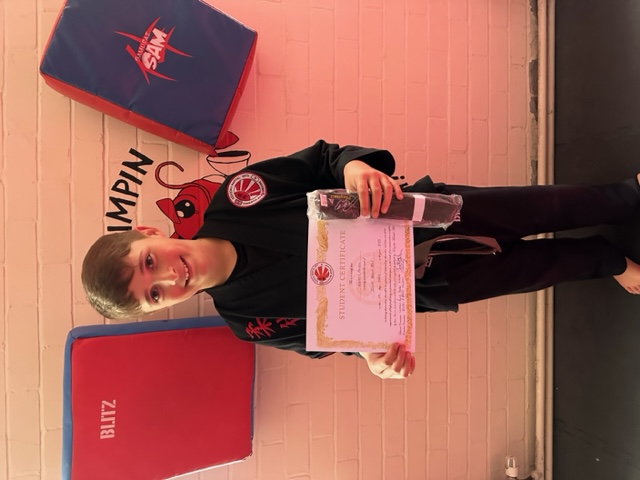 We were delighted to learn in March that Year 7 student, Edward P, had successfully achieved his brown belt in Jujitsu martial arts.
Edward attends classes three nights a week, so has dedicated a lot of time and effort to reach this grade. He now begins two years of training to achieve his ultimate goal - a black belt!
Great work, Edward, we look forward to sharing news that you've reached your next goal.
Tags: Student Success Parents and Carers students