Careers and Higher Education Guidance
Careers and Higher Education Guidance
A planned programme of Careers and Higher Education guidance forms an essential part of the curriculum at each Key Stage and students are provided with impartial information, advice and support as they make the difficult decisions about what subjects to choose and what career paths to follow. From Year 7 we are discussing with students the various pathways open to them, and the choices they can make for their own future at 14 (Year 9), 16 (Year 11) and 18 (Year 13).
The subjects we offer at both Key Stage 4 and Key Stage 5, enable students to select from a range of academic options and vocational courses that offer specific industry qualifications. This too enables students to pursue the route that is right for them and their future career aspirations. Vocational courses including Health and Social Care and Child Development at Key Stage 4 and Public Services and Childcare and Education at Key Stage 5, ensure that students keen to enter these professions are able to begin studying them whilst still in school, giving them a healthy head start for their future.
Our Curriculum Teams work hard to maintain a careers focus in classroom lessons and enrichment opportunities. They often work in partnership with other subject teams to provide students with information and advice on the industries, sectors and roles a study of particular subject(s) can lead to. Our Science, Maths and DT teams frequently team up to provide students with information and practical experience of STEM careers. Lesson planning and curriculum area displays also link to careers and aim to continually inform, advise, help students to broaden their horizons and also dispel myths of who can and cannot do certain jobs.
Students have the opportunity to meet with an Independent Careers Advisor and will receive a written record of the discussion with an individual action plan. Follow-up discussions enable the Advisor and the student to monitor the progress of their action plan. All students have access to an extensive multimedia careers library, and receive talks from various external agencies and have the opportunity to visit internal and external Careers Fairs and Careers and Higher Education conventions.
From Year 10, students are able to take part in workshops and presentations centred around training in developing CVs, letters of application and interview preparation. We are also fortunate to work with a number of local, regional and national business partners who support our careers programme and offer students many 'real life' opportunities, which help them to acquire the skills needed to secure a job and excel in the role. Many of our young people have the opportunity to complete a work placement, usually in Key Stage 5.
Each Year 11 student has a one-to-one meeting with a member of the Senior Team/ Sixth Form Team/ Careers Team to discuss destinations and what is right for them. The majority of our students opt to stay at CHS and progress on to the CHS Sixth Form after their GCSEs. We also have a number of external applicants, who choose to join us from other schools in the area.
We have introduced all students to Start, a free interactive careers website, and we encourage them to use this to help them to make informed choices about further study and future careers. Start can also help students to work out which subjects and qualifications will help them prepare for the future and find the pathway that is right for them, along with offering practical help for creating a CV.
Students have been issued with login details and attended sessions to introduce them to the platform and how it can be tailored to their individual needs. They can easily access Start via the link on our Student Welcome page.
Parents/ carers play an important role in the career and education choices of their child(ren) and they can also use the Start site to support their child and update themselves on the latest pathways available. Access the Parent/ Carer area here: https://careers.startprofile.com/page/parents
Other Information Sources
We share useful sources of advice and information to help each student start to plan for the future, including How2Become, which is a good, all-round, resource for planning both education and careers. We also have over 50 How2Become reference books, covering a wide variety of job titles, available in the Careers Section of the LRC.
As part of Careers Programme we also use resources such as Barclays Lifeskills and other proven careers materials to benefit students.
Careers Guidance - Provider Access Policy
21 November 2022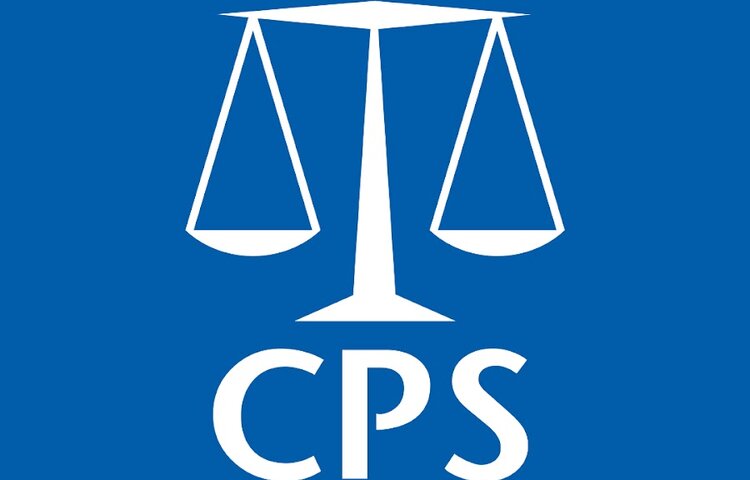 Natalie Carmen of the Crown Prosecution Service met with our Sixth Form A Level Law students in November to talk about her work as a Criminal Prosecutor.
17 November 2022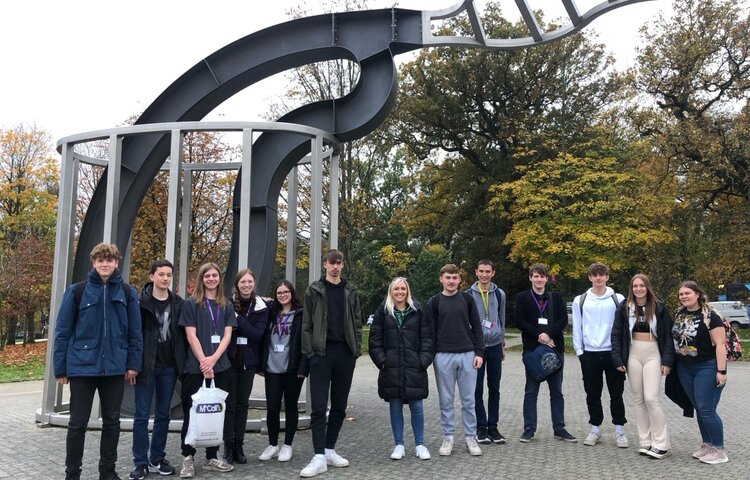 A visit to Maths in Action helped our Sixth Form Mathematicians see how Maths can be used in many different ways, from fighting disease to video games and magic!