Helping Sixth Form Students Plan for the Future
Helping Sixth Form Students Plan for the Future
31 March 2022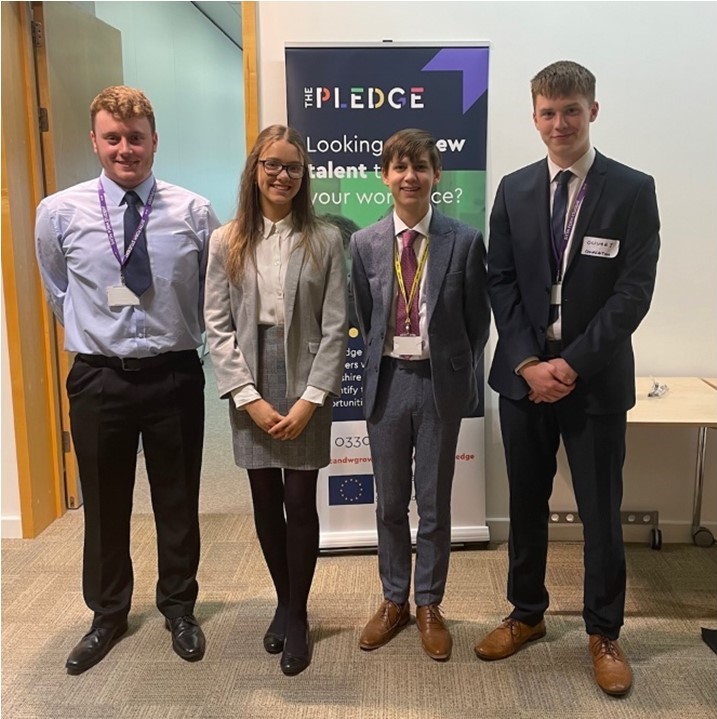 Our Work Placement Coordinator, Mrs Sadat Shafai, took four of our Year 13 students: Josh W, Olivia W, Tyler C and Oliver J, to Alderley Park in March for a Mock Assessment and Employment Readiness Programme attended by a number of local and national employers including: Franklyn Financial Management, Barclays, Apprentify, Senior Aerospace Bird Bellows and Everybody Leisure.
The event was run by The Pledge and was really beneficial, with group tasks, mock interviews, meet the apprentice and a tour of the Alderley Park site.
The students said that the afternoon has really helped them with their preparation when applying for jobs.
Tags: Preparing for Work Careers and Higher Education Pathways